It's an emotionally charged decision. Parents who sit down with an estate planning attorney would much rather talk about their grandchildren and how much they are looking forward to retirement. However, then the discussion turns to how they want to distribute their assets, as reported in the article "Why is it called a 'No Contest' clause?" from The Daily Sentinel, and a problem is revealed.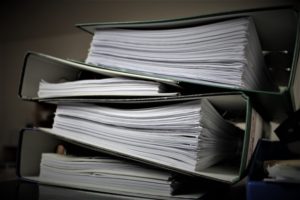 The parents share that there is a family member, an adult child, who has never been part of the family. Usually they have had a troubled past, pushed others in the family out of their lives and it's heartbreaking for all concerned.
The discussion then moves to determining how to handle that individual with respect to their estate plan. "Do you want her to be part of your estate plan?" is the least judgmental question the attorney can ask. In many cases, the parents say yes and say they'll keep trying to foster some kind of relationship, no matter how limited. In other cases, the answer is no.
In both cases, however, the concern is that the difficult child will fight with their siblings and take the battle to court. That's one of the reasons to include a no contest clause.
As long as estate planning documents are prepared correctly and signed, they will survive a legal contest. However, putting in a no contest clause creates another barrier to an estate battle.
The no contest clause is intended to act as a strong deterrent for those individuals who believe they are entitled to more of the estate. It makes it clear that any challenges will result in a smaller portion of the estate, and possibly no inheritance at all, depending upon how it is written.
Both parents need to have a no contest provision included in their wills. The message is clear and consistent: these are the estate plans that we decided to create. Don't try to change them.
For families with litigious family members or spouses who married into the family and feel that they are not being treated fairly, a no contest clause makes sense to protect the wishes of the parents.
We invite you to speak with one of our experienced estate planning attorneys about how a no contest provision might work in your situation. If your family doesn't need such a clause, count your blessings!
To request a consultation with one of our Rockford, Illinois, or Madison, Wisconsin area attorneys, you can submit our online form.